Cashews can be expensive because of a number of factors, including where they are grown, processing raw cashew nut Is quite difficult. Cashews are grown in tropical regions like India, Tanzania, Vietnam, IVC, and Indonesia … and tend to command higher prices. Cashews are also typically grown by small, family-run businesses, which can impact their pricing.
=> Why Are Cashew Nuts Kernel So Expensive?
5 Main Reasons Explain Why Cashews Are Expensive:
High Demand Of Cashew Nut Kernels
Not Many Countries Can Grow Cashew
Cashew Apple Have Only 10% Raw Cashew nuts
Processing Raw Cashew Nut Is Quite Difficult
Supply and Demand Effect the Price of Cashews
High Demand Of Cashew Nut Kernels
Cashew is one of the premium nuts with a lot of benefits and favorite for many households. They are tasty, packed with nutrients and vitamins, and can be snacked on throughout the day. The high demand for cashew nut kernels is likely to be driven by changes in the eating habit of consumers, including the rising demand for healthier food, snacking options, and vegetable sources of protein. Plain cashew nut kernels without any additions are increasingly being offered, as well as different roasting flavors.
In addition, cashew nuts are increasingly being used as ingredients in fruit and nut bars, breakfast cereals, nut spreads, nut drinks, ice cream toppings, cookies, and other sweets. Consumers have switched from fatty, unhealthy food to healthy snacks made of cashew nuts. This drives up the cashew nuts price since healthy foods are in higher demand than ever. The price may only go higher until a way to produce a higher yield per crop comes along.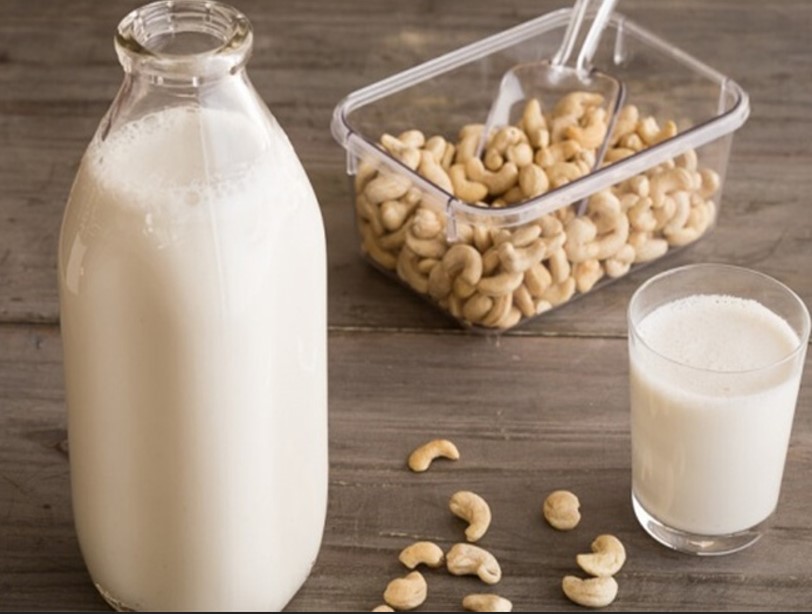 Not Many Countries Can Grow Cashew
The supply of cashew nut kernels is restricted because the cashew tree is very sensitive to climate. They are genuinely tropical, countries grow cashew trees like Việt Nam, Ấn Độ, Bờ Biển Ngà, Benin, Guinea-Bisseau, Cape Verde, Tanzania, Mozambique, Indonesia và Brazil... Not many countries have a climate suitable for growing cashew trees that is the reason to makes cashews are rare and highly valuable to consumers.
List of the country that can grow cashew trees:
Vietnam
India
Côte d'Ivoire
Benin
Guinea-Bisseau
Cape Verde
Tanzania
Mozambique
Indonesia
Brazil
……
=> For More Info about cashew trees area: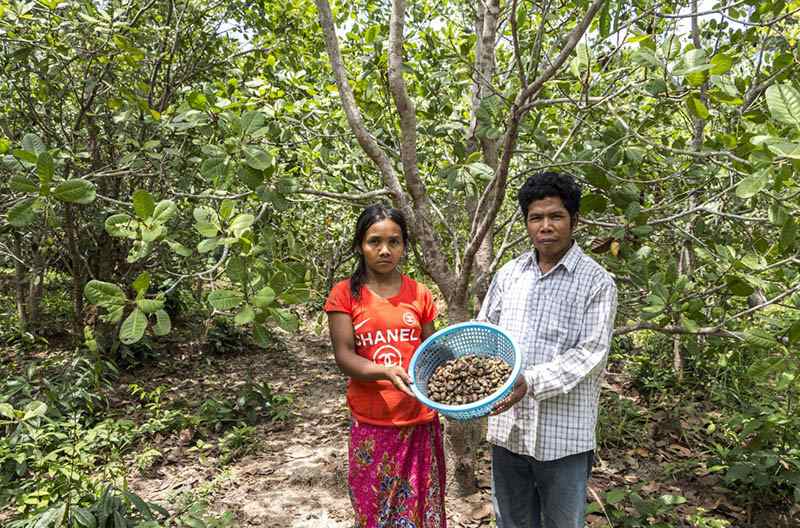 Cashew Apple Have Only 10% Raw Cashew nuts
Cashew apples make up 90% of the fruit, only 10% are raw cashews. So every 8-10 tons of cashew apples, we get only 1 ton of raw cashews nuts. A raw cashew nut contains 30% cashew kernel and 70% cashew nutshell. Normally, in cashew nut production, 1 ton of raw cashew nuts can be processed 250-300 kg of cashew kernels and 700-750 kg of cashew shells.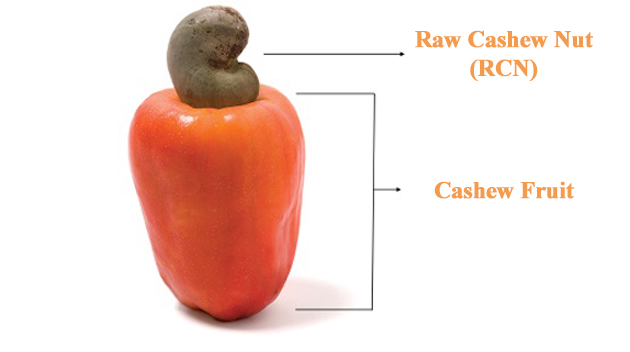 Processing Raw Cashew Nut Is Quite Difficult
The Raw Cashew Nut (known as RCN) is covered by a shell that contains toxic oils, such as anacardic acid. This is the same acid found in poison ivy. The shell oil of cashews is very toxic, it's can burn the skin if we touch them and they are very dangerous if you eat them by mistake. Roasting cashews can destroy the toxins and after removing the toxins, the RCN must go through many other processing processes to RCN into cashew nut kernel. Finally, cashew nut kernels must be sorted and graded. This whole process is laborious, which helps partly explain why cashews are so expensive.
Roasting cashews is also a dangerous process as toxins are released into the air. After roasting, the cashew nuts kernels are then graded and sorted by sizes and colors: WW240, WW320, WW450, WS, LWP, SWP…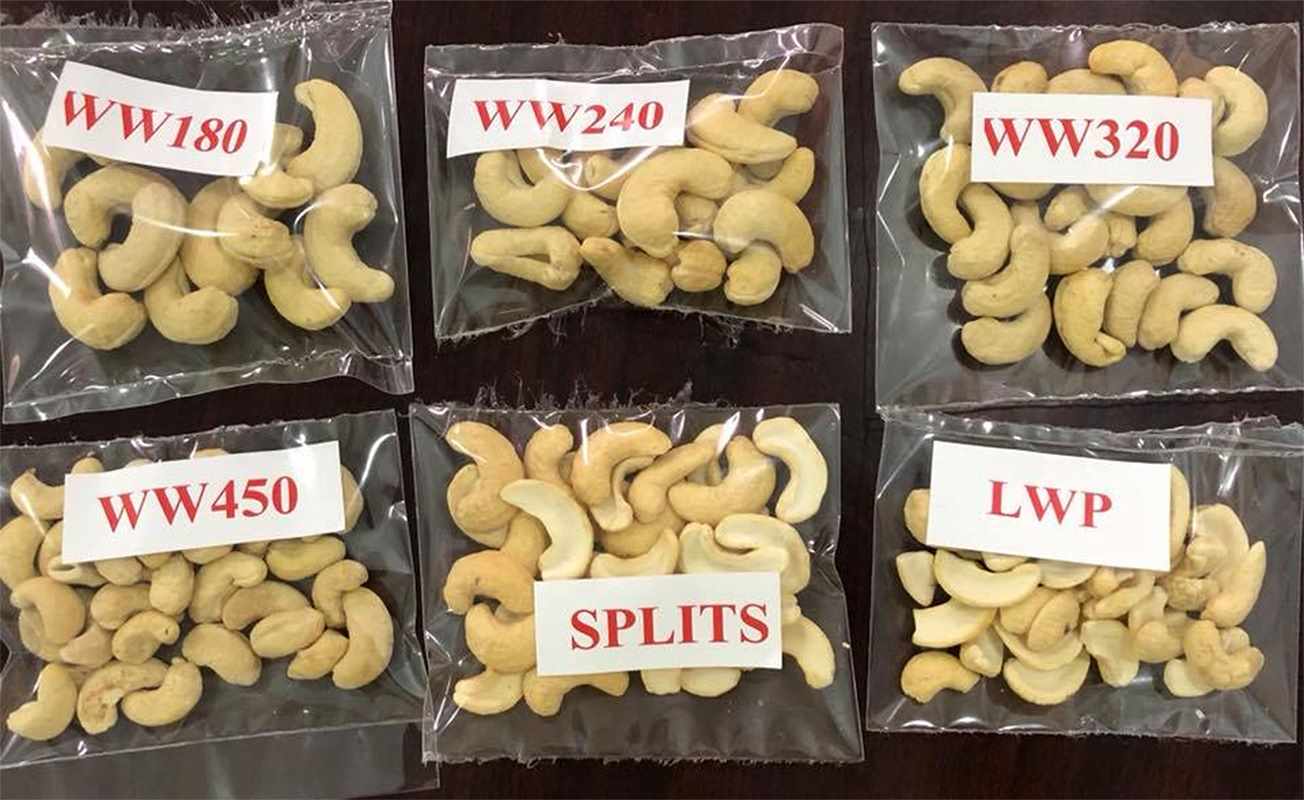 12 Steps How To Make Cashew Nut Kernels In Vietnam:
Step 1: Collected Cashews Waiting For Cashew Fruits to Fall.
Step 2: Separating The Cashew Nuts
Step 3: Sun-Dry Raw Cashew Nuts
Step 4: Storage of Raw Cashew Nuts
Step 5: Steaming Raw Cashew Nuts
Step 6: Hard Shell Cutting
Step 7: Drying Cashew Nut Kernels
Step 8: Peeling The Testa
Step 9: Color Sorting Cashew Nut Kernels & Quality Control Cashew Nut
Step 10: Fumigation
Step 11: Metal Detectors
Step 12: Packaging & Shipping
=>Read More: How Vietnamese Farmer Harvesting Raw Cashew Nuts?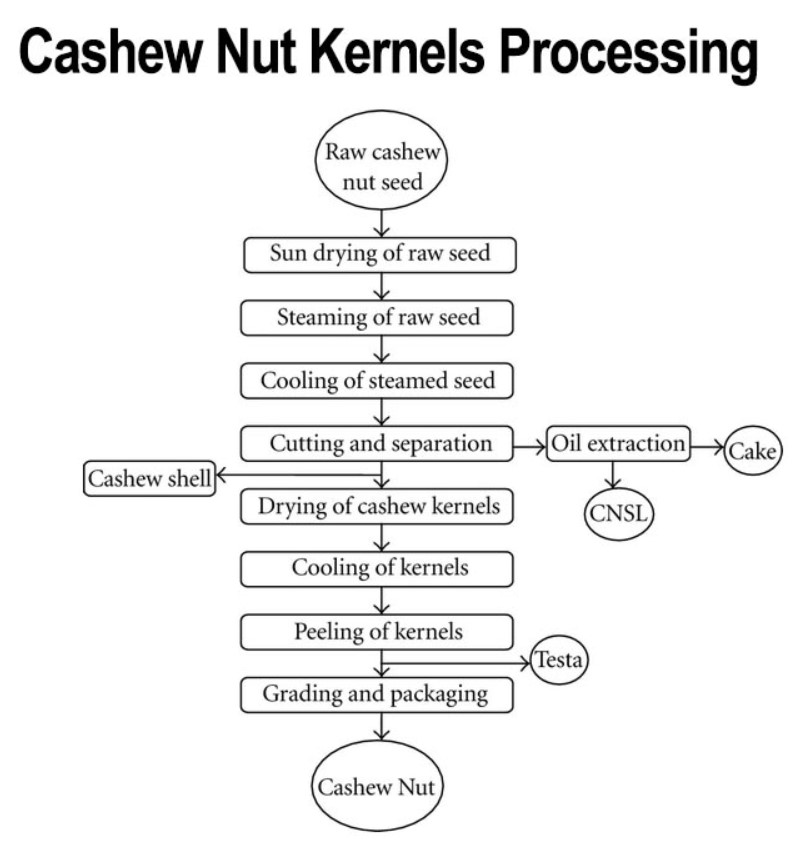 Therefore, cashew nut processing companies ensure that each worker has the necessary protective equipment to process cashews to minimize the risk of injury. Other countries minimize or ignore protective equipment for their workers, which helps them save a lot of money and help to reduce product prices, but But this act was condemned by the international community.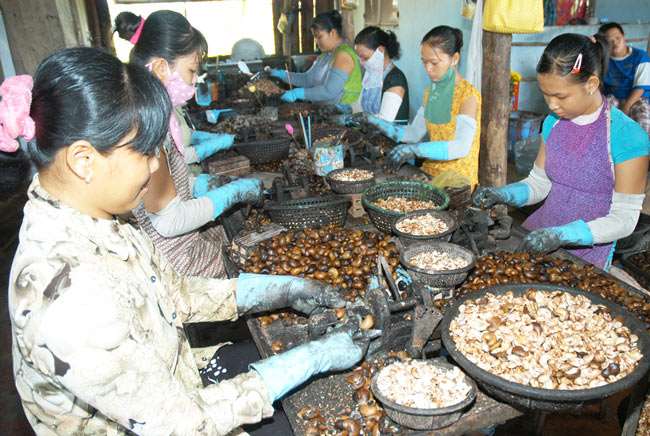 Supply and Demand Effect the Price of Cashews
In the years 2019 to 2021, cashew nut companies report a relative crop, which is the number of cashew nuts available on average. Complicating matters is that in 2021 there will be an increasing demand for cashew nuts, along with a combination of stable supply and high demand that has caused cashew prices to increase slightly. Cashew nut demand is predicted to increase by 10 – 30% of the world cashew nut market in the next 10 years. One of the reasons why cashews are so popular around the world is their high nutritional value. Many studies praise cashews for their effects, including lowering harmful cholesterol, boosting the immune system, and strengthening muscles and nerves. The health benefits of cashews make them a popular snack.