Cashew nuts are delicious and nutritious, but are they good for weight gain? This is one of the most common questions I get in my nutrition coaching business. Cashews are a good source of magnesium, copper, and manganese. They also contain vitamin B1, vitamin B2, and vitamin B. 
Cashew Nuts Rich In Nutritions

1 ounce of cashew nuts provides 185 calories.Cashew nuts contain both omega-6 and omega-3 fatty acids, which are important for maintaining the normal function of the skin. Cashew nuts contain small amounts of magnesium, copper, thiamin, riboflavin, manganese, zinc, phosphorus, iron, and calcium. A handful of cashew nuts daily is a healthy way to meet your daily nut requirement. Eating nuts regularly can help gain muscle mass. They also contain monounsaturated and polyunsaturated fats, which are important nutritional components.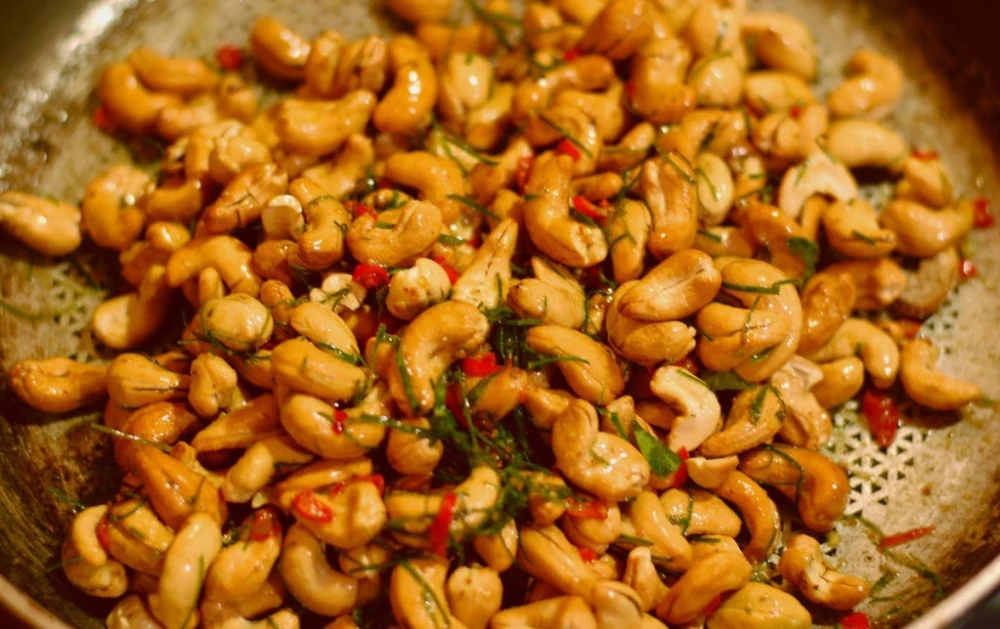 How Many Cashew Nuts Per Day to Gain Weight?
Eating 6-12 cashews after a meal (about 30 – 40 cashew nut kernels per day) is an effective method to support the body to gain weight effectively and promote resistance. Because cashew contains a large amount of unsaturated fat and protein, it provides an effective amount of nutrients for weight gain. Note, after a meal you should use a sufficient amount of cashews as above, and limit the use of a large number of cashews from 20 nuts or more in the evening to avoid bloating and abdominal pain.
=> Related Article: What Time To Eat Cashews Is Healthiest?