Turns out the pandemic hasn't permanently dissuaded people — especially immigrants — from seeking their fortunes amid Manhattan's bustling streets.
The county that encompasses Manhattan added more than 17,000 residents in the year ending last July after losing almost 111,000 people in the previous 12-month period, according to new population estimates from the U.S. Census Bureau. The earlier decline was among the worst urban population losses from the COVID-19 outbreak.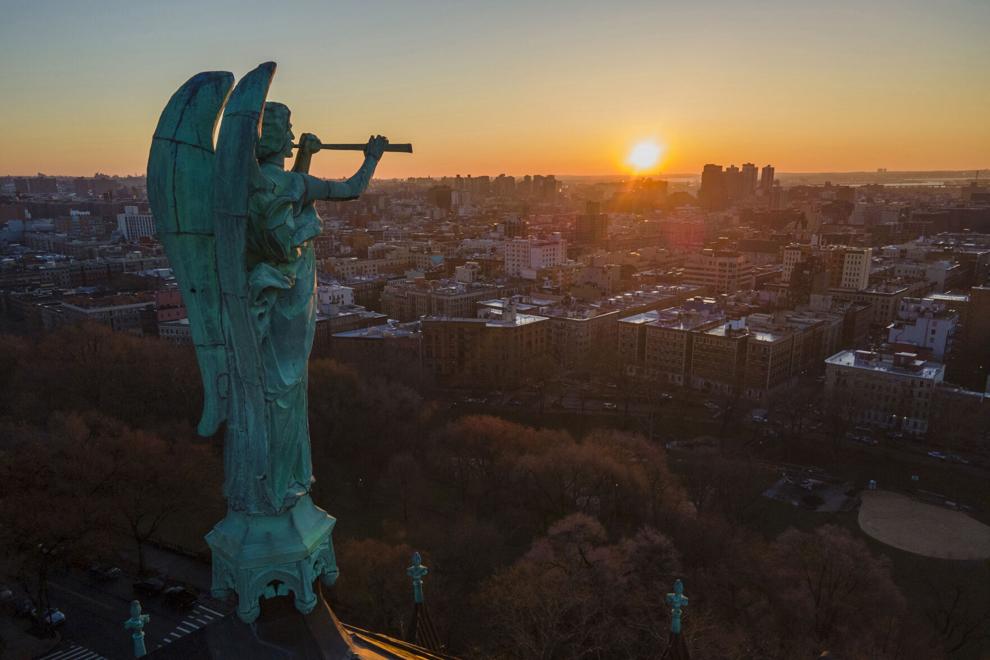 New York County was among several large, urban U.S. counties that either gained residents or stemmed the rate of declines between July 2021 and July 2022 compared with a year earlier.
The reversal in population losses was particularly notable in King County, Washington, home to Seattle; as well as in large Sunbelt counties such as Dallas County, Texas; and two South Florida counties, Miami-Dade and Broward. The locations all had something in common: international immigration led the gains.
"I wasn't expecting this quick of a bounce back for some cities and urban areas. It's not a full recovery from before the pandemic but moving in the right direction," said demographer William Frey, of the Brookings Institution's metropolitan policy program, Brookings Metro.
Population change is driven by migration, both within U.S. borders as people move around, and international trends as people arrive from abroad. It also depends on whether births outpace deaths, or vice versa.
Maricopa County, Arizona, home to Phoenix, had the biggest gain of any U.S. county, with almost 57,000 new residents last year. Domestic migration was primarily responsible. Harris County, Texas, home to Houston, followed with more than 45,000 new residents and international arrivals and natural increases propelling that growth; 20,000 residents left. Collin County, a northern suburb of Dallas, ranked third in rising population, with more than 44,000 new residents who primarily came from other U.S. counties.
Los Angeles County, the most populous in the U.S. with 9.7 million people, lost the most residents last year, more than 90,000, as Angelenos moved elsewhere. One bright spot: The loss from domestic migration was 20% less than the previous year. The next biggest population loss was in Cook County, Illinois, home to Chicago, and the nation's second most populous county. That change was also driven by people leaving.
Several San Francisco and San Jose-area counties that saw populations dramatically wane from July 2020 to July 2021 — primarily due to tech workers working remotely — had significantly smaller declines in 2022.
The counties with the biggest influx of international immigration last year were Miami-Dade County, Florida; Harris County, Texas; and Los Angeles County.
Harris County, Los Angeles County and Dallas County had the biggest natural increases. Three Florida counties — Pinellas, Sarasota and Volusia — led the U.S. in natural decreases attributed to deaths outpacing births. Florida's median age of 42.7 is one of the highest in the nation.
HnagB
GhayT
AtgRf
PLOak
YhhaA
AmnH
webform
p3juh
p5lko
p3l3r
Iuk7U
UjmH5